January 8, 2023
•
Estate Planning • Retirement Planning
•
|
Law Office of Zachary D Kamykowski, PLLC
A joint and survivor annuity provides lifetime income payments for an annuity owner and their survivor. You contribute a lump sum of money to the joint and survivor annuity and can usually start receiving income almost immediately.
An annuity is a contract between an investor and a life insurance company. The purchaser of the contract pays a lump sum or several installments to the insurer, which then provides a guaranteed income for a certain period—or until their death. You can use an annuity to secure your retirement and make your estate plan more robust.
Forbes' recent article entitled "What Is A Joint And Survivor Annuity?" says that understanding an "annuitant" is key to understanding how a joint and survivor annuity works. A joint and survivor annuity typically benefits joint annuitants: a primary annuitant and a secondary annuitant. Under this policy, both get income payments during the contract owner's and their survivor's lifetimes. An annuitant may be either the buyer or owner of a contract or someone the buyer has selected to get the payouts.
With a joint life annuity, you can expect payments throughout the lifetime of the primary annuitant. If that person passes away, the survivor—the other annuitant—receives payouts that are the same as or less than the original annuitant received. However, if the secondary annuitant dies ahead of the primary annuitant, survivor benefits aren't paid when the primary annuitant dies. The contract buyer can designate themself and another person, like their spouse, as joint annuitants.
A joint and survivor annuity differs from a single life annuity in a few ways:
A single-life annuity benefits only the contract owner, so income payouts cease when that person dies; and
A single-life contract usually pays out less than a joint and survivor annuity since a single-life annuity covers just one life, while a joint and survivor covers two.
Under some joint and survivor contracts, the payout amount decreases after the primary annuitant's death. The contract sets out the terms of any decrease.
The payout to a surviving secondary annuitant, generally a spouse or domestic partner, ranges from 50% to 100% of the amount paid during the primary annuitant's life if they bought the contract through specific tax-qualified retirement plans.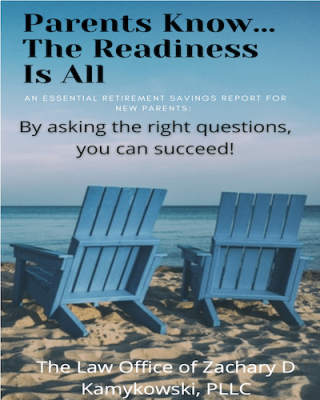 Ask these three questions before setting up a joint and survivor annuity:
How much in payout is needed for both annuitants to support themselves?
How much would the payouts be lessened after the death of a joint annuitant? Do you have other assets (like a life insurance policy) to help the surviving joint annuitant after one of the annuitants dies?
Remember that you usually can't change the survivor named in a joint and survivor annuity.
Reference: Forbes (Dec. 19, 2022) "What Is A Joint And Survivor Annuity?"